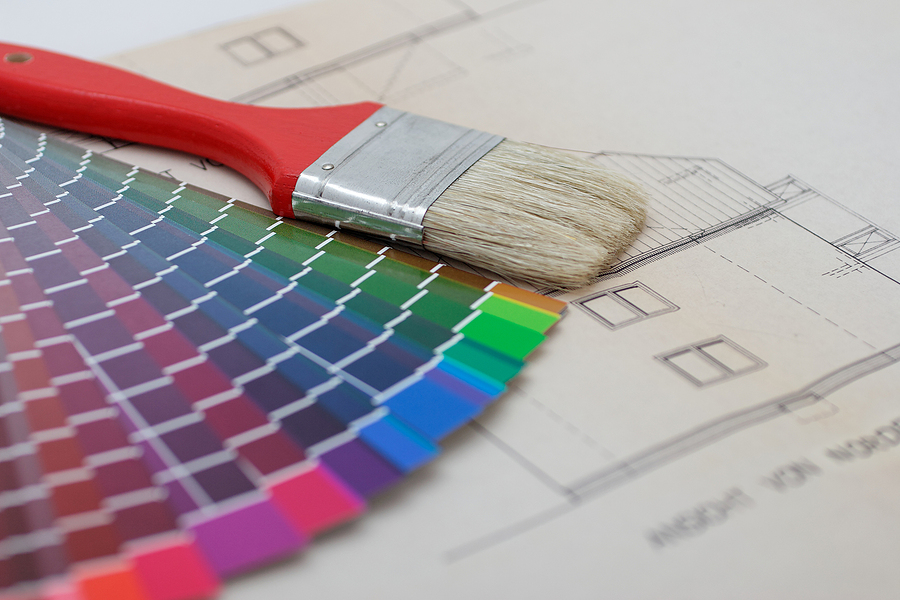 How Much Do Painters Cost in Florida? | House And Office Painting Calculator
Be it residential or commercial painting, depending on the type of job, people in Florida will pay between $2.19 – $4.81 per square foot to hire a professional painting company. Alarming, but true, 80% of homeowners who do not compare at least two quotes will overpay.
Use this tool from Best Painting Estimates to find out how much it will cost to have your house or office painted in Florida.
TYPES OF PAINTING
Finding a quality painting company in your area takes as little as 30 seconds. Simply answer a small set of questions and we will connect you with local painting companies in your area.
How Much Does House Painting Cost in Florida?
In Florida, you're going to be looking to pay between $2.77 – $4.81 per square foot to paint a house.
800 Sq Ft House – Cost $2,672 – $2,900
1000 Sq Ft House – Cost $3,377 – $3,709
1500 Sq Ft House – Cost $5,000 – $5,285
2000 Sq Ft House – Cost $6,502 – $7,601
2500 Sq Ft House – Cost $7,101 – $8,792
3000 Sq Ft House – Cost $7,349 – $9,854
How Much Does Commercial Painting Cost in Florida?
In Florida, having your office or commercial building painted will cost somewhere between $2.90 – $5.52 per square foot to paint a house.
1000 Sq Ft Office – Cost $3,799 – $3,954
2000 Sq Ft Office – Cost $7,970 – $8,700
2500 Sq Ft Office – Cost $8,405 – $9,995
3000 Sq Ft Office – Cost $8,387 – $13,705
4000 Sq Ft Office – Cost $9,900 – $15,734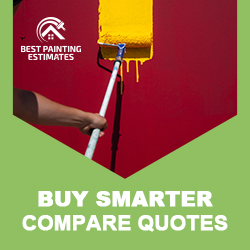 Get Painting Quotes in These Florida Cities and More:
Jacksonville, FL; Hialeah, FL; Miami, FL; Orlando, FL; St. Petersburg, FL; Tampa, FL; Port St. Lucie, FL; Tallahassee, FL; Cape Coral, FL; Fort Lauderdale, FL; Pembroke Pines, FL; Hollywood, FL; Miramar, FL; Gainesville, FL; Coral Springs, FL
Find Painters in Florida
Below is a list of painting contractors in Florida. Reach out to them directly, or request to compare competitive quotes from 2-4 painting companies near you.
Straight Edge Painting – House Painters
7990 Baymeadows Rd E
Jacksonville, FL 32256
Pro Painting And Sons
2324 SW 9th St
Miami, FL 33135
Pinellas County Painting Inc
7852 Causeway Blvd S
St. Petersburg, FL 33707
BP Wood & Painting, Corp.
1571 SW Delos Ave
Port St. Lucie, FL 34953
Superior Painting
2184 Lake Hall Rd
Tallahassee, FL 32309
The Captain Painter
1446 N Federal Hwy
Fort Lauderdale, FL 33304
What Type of Solution Do You Need?
Understanding House Painting Costs in Florida
As someone who's been on the ground, painting houses and helping homeowners brighten their spaces, I can tell you that there's more to house painting costs in Florida than meets the eye.
First things first, let's talk about materials. High-quality paint can run anywhere from $25 to $50 per gallon. But remember, the cheapest option isn't always the best. Why, you ask? Well, lower-quality paint may require more coats, and that means more labor. And believe me, labor is where the cost really adds up!
Labor Costs and Why They Matter
Painting isn't just slapping some color on a wall. It's a skilled trade that requires precision, experience, and time. In Florida, a professional painter might charge between $20 to $40 per hour. But remember, they're bringing a lot to the table – their expertise, their tools, and their time.
And then there's the complexity of the job. Got a two-story house? Expect the cost to go up. What about detailed trim work? That's another increase. So, as you can see, it's not just about the paint. It's about the scope and complexity of the work, too.
Making the Most of Your Painting Project
Do your homework: Compare quotes from different contractors. Look at their previous work, read reviews, and make sure they're licensed and insured. You don't want any surprises!
Be clear about your expectations: Want a specific shade of green? Make sure your contractor knows. This will help avoid misunderstandings and unnecessary costs.
Factor in maintenance: Remember, a well-maintained painted surface can last for years. So, consider the long-term benefits of investing in a quality job.
In conclusion, house painting costs in Florida can vary greatly, but with some research and clear communication, you can ensure you get the best value for your money. After all, your home is more than just a building – it's where your heart is, right?
Professional Painting Services in Jacksonville, Professional Painting Services in Hialeah, Professional Painting Services in Miami, Professional Painting Services in Orlando, Professional Painting Services in St. Petersburg, Professional Painting Services in Tampa, Professional Painting Services in Port St. Lucie, Professional Painting Services in Tallahassee, Professional Painting Services in Cape Coral, Professional Painting Services in Fort Lauderdale, Professional Painting Services in Pembroke Pines, Professional Painting Services in Hollywood, Professional Painting Services in Miramar, Professional Painting Services in Gainesville, Professional Painting Services in Coral Springs
Florida Zip Codes Where We Provide Professional Painting Services
Jacksonville
32218, 32210, 32244, 32225, 32259, 32246, 32256, 32224, 32257, 32216, 32211, 32207, 32209, 32258, 32277, 32221, 32208, 32205, 32223, 32217, 32206, 32226, 32254, 32220, 32219, 32222, 32204, 32202, 32234, 32227, 32212, 32228
Hialeah
33012, 33015, 33018, 33016, 33010, 33014, 33013
Miami
33186, 33157, 33125, 33142, 33177, 33161, 33165, 33175, 33196, 33126, 33176, 33178, 33193, 33147, 33162, 33155, 33179, 33172, 33169, 33134, 33135, 33183, 33133, 33174, 33156, 33173, 33180, 33127, 33185, 33143, 33145, 33138, 33130, 33150, 33144, 33168, 33189, 33166, 33137, 33184, 33167, 33181, 33187, 33131, 33182, 33146, 33190, 33136, 33154, 33170, 33132, 33129, 33194, 33128, 33158, 33122, 33101
Orlando
32828, 32822, 32825, 32808, 32818, 32839, 32837, 32835, 32824, 32811, 32810, 32826, 32812, 32817, 32807, 32809, 32832, 32819, 32806, 32829, 32803, 32836, 32805, 32804, 32821, 32801, 32820, 32833, 32827, 32814, 32831, 32830
St. Petersburg
33710, 33713, 33702, 33705, 33703, 33707, 33712, 33709, 33714, 33711, 33716, 33704, 33706, 33708, 33701, 33715
Tampa
33647, 33612, 33614, 33615, 33617, 33610, 33619, 33624, 33604, 33613, 33611, 33626, 33618, 33625, 33629, 33607, 33634, 33603, 33606, 33635, 33609, 33605, 33637, 33616, 33602, 33620, 33621
Port St. Lucie
34953, 34983, 34952, 34986, 34984, 34987
Tallahassee
32304, 32303, 32312, 32309, 32301, 32311, 32308, 32305, 32310, 32317, 32399
Cape Coral
33914, 33990, 33909, 33904, 33993, 33991
Fort Lauderdale
33311, 33313, 33312, 33324, 33321, 33319, 33309, 33322, 33317, 33351, 33326, 33328, 33334, 33325, 33308, 33314, 33331, 33327, 33323, 33304, 33330, 33301, 33315, 33305, 33332, 33316, 33306
Pembroke Pines
33023, 33024, 33025, 33026, 33027, 33028, 33029, 33330, 33331, 33332
Hollywood
33024, 33023, 33025, 33027, 33021, 33029, 33020, 33026, 33028, 33019
Miramar
Gainesville
32608, 32607, 32605, 32606, 32609, 32601, 32641, 32653, 32612, 32603
Coral Springs
33063, 33065, 33067, 33071, 33073, 33076
More Florida Zip Codes we serve:
32615, 32616, 32420, 32714, 32701, 32421, 32702, 33920, 34216, 32617, 32320, 33572, 32703, 32712, 34266, 34269, 32618, 34679, 34705, 32102, 32233, 33823, 33825, 33827, 32530, 32531, 33503, 33830, 32423, 33744, 32619, 33430, 33786, 34420, 34465, 33043, 32424, 33921, 33428, 33433, 33486, 33496, 33431, 33487, 33432, 33434, 33498, 33922, 32425, 34135, 34134, 33834, 33436, 33437, 33435, 33426, 34208, 34203, 34207, 34209, 34205, 34202, 34212, 34210, 34211, 34201, 34217, 33511, 33510, 32008, 32321, 32621,
32622, 34601, 34613, 34604, 34602, 34614, 32009, 32110, 33513, 32011, 32426, 33438, 32533, 32920, 33924, 32322, 32427, 32707, 32730, 32625, 33514, 32535, 32324, 32626, 32428, 34138, 32709, 32113, 32430, 33756, 33764, 33755, 33761, 33763, 33759, 33760, 33765, 33762, 33767, 34711, 33440, 32927, 32926, 32922, 32931, 33521, 34137, 34215, 32431, 32327, 32112, 32539, 32536, 32628, 34681, 34428, 34429, 32432, 33525, 33523, 33004, 33837, 33897, 33896, 32114, 32127, 32117, 32119, 32128, 32118, 32124, 32130,
32713, 33442, 33441, 32433, 32435, 32724, 32720, 33445, 33484, 33446, 33444, 33483, 32725, 32738, 32541, 32550, 33527, 33838, 34698, 34432, 34434, 34431, 34433, 33839, 32631, 32131, 32133, 32328, 32437, 32141, 32132, 32542, 32033, 34222, 34223, 34224, 33928, 32726, 32736, 34139, 33854, 33930, 32948, 32034, 32136, 32140, 34436, 32134, 33841, 33905, 33908, 33919, 33913, 33916, 33907, 33901, 33912, 33965, 33931, 34982, 34951, 34950, 34947, 34949, 34946, 34981, 34945, 32547, 32548, 32038, 32438, 32439,
33843, 34731, 32732, 32139, 33534, 32040, 34140, 34734, 32440, 32735, 32442, 32949, 32043, 32330, 32331, 32443, 32332, 34736, 32563, 32561, 32639, 33844, 33009, 32044, 32145, 32333, 32640, 34442, 32643, 32046, 33455, 34445, 34691, 34690, 32147, 32564, 33847, 33033, 33032, 33030, 33034, 33035, 33031, 33039, 34446, 34448, 32648, 32334, 34737, 34667, 34669, 32544, 34142, 32903, 33855, 33785, 34956, 34449, 33848, 32148, 34452, 34450, 34453, 33036, 32250, 32052, 32565, 32053, 34957, 33458, 33469, 33478,
33477, 33849, 34739, 33149, 33051, 33037, 33040, 32656, 32449, 34744, 34741, 34743, 34746, 34758, 34759, 34747, 32658, 33935, 32162, 32159, 33850, 32054, 32025, 32024, 32055, 32157, 33851, 32744, 32746, 33538, 33852, 33898, 33853, 33859, 33463, 33467, 33461, 33462, 33460, 33810, 33813, 33801, 33809, 33803, 33805, 33811, 33815, 32336, 32323, 34639, 33771, 33770, 33774, 33773, 33778, 32567, 32058, 34461, 32059, 34748, 34788, 33971, 33936, 33972, 33547, 32060, 32064, 33001, 34228, 32779, 32750, 33857,
33470, 32061, 33558, 33559, 33549, 33548, 32444, 32063, 32340, 32751, 32950, 32445, 33050, 34145, 32446, 32448, 32447, 32569, 34753, 32066, 32062, 32568, 32664, 32940, 32935, 32904, 32901, 32934, 32951, 32666, 32953, 32952, 32410, 33141, 33139, 33140, 33109, 32667, 32068, 32343, 32571, 32570, 32583, 32754, 32577, 32344, 34756, 33471, 32668, 32757, 33860, 34251, 33856, 34116, 34120, 34119, 34112, 34104, 34109, 34110, 34113, 34114, 34105, 34117, 34108, 34103, 34102, 34101, 32566, 32266, 34655, 34653,
34652, 34654, 32168, 32169, 32669, 32578, 34661, 34268, 34275, 33917, 33903, 33160, 33408, 34287, 34286, 34288, 34289, 32071, 32759, 34760, 34472, 34471, 34482, 34476, 34481, 34473, 34470, 34480, 34474, 34479, 34475, 34141, 32179, 34761, 33556, 34762, 34974, 34972, 32680, 34677, 32072, 33865, 33055, 33056, 33054, 32763, 32681, 32073, 32065, 32003, 32174, 32176, 34229, 32764, 32683, 32765, 32766, 34484, 33476, 32767, 32177, 32907, 32909, 32905, 32908, 33480, 34990, 32164, 32137, 34683, 34684, 34685,
33944, 34221, 32346, 32404, 32405, 32401, 32408, 32409, 32403, 32413, 32407, 34219, 32925, 32079, 32514, 32526, 32506, 32503, 32507, 32505, 32504, 32534, 32501, 32508, 32502, 32511, 32509, 32348, 32347, 32180, 33945, 33781, 33782, 32350, 33946, 33566, 33565, 33567, 33868, 32181, 33064, 33065, 33063, 33068, 33071, 33076, 33060, 33073, 33069, 33067, 33062, 33066, 32455, 32082, 33952, 33948, 33980, 33981, 33954, 33953, 32129, 34668, 32456, 33950, 33983, 33955, 33982, 32351, 32352, 32083, 32686, 33867,
33569, 32955, 32461, 33947, 33570, 34695, 32092, 32084, 32086, 32080, 32095, 33956, 32355, 32356, 33576, 32187, 32087, 32771, 32773, 33957, 32459, 34232, 34243, 34231, 34234, 34238, 34237, 34233, 34239, 34241, 34235, 34236, 34240, 34242, 32937, 32189, 32958, 32976, 33870, 33872, 33875, 33876, 33584, 33772, 33777, 33776, 32190, 32579, 34488, 32460, 32358, 32776, 33493, 34609, 34608, 34606, 34610, 34607, 34772, 34769, 34771, 34773, 32091, 32359, 34997, 34994, 34996, 34491, 33042, 33585, 33573, 32692,
34689, 34688, 32778, 33070, 33592, 32780, 32796, 32693, 32784, 32580, 33594, 34293, 34285, 34292, 33960, 32462, 32962, 32967, 32960, 32966, 32963, 32968, 32970, 32361, 32694, 33873, 32463, 33877, 33597, 32195, 32193, 32094, 33411, 33414, 33415, 33418, 33410, 33417, 33409, 33407, 33404, 33401, 33406, 33405, 33413, 33412, 33403, 32464, 32465, 32096, 34785, 32696, 33598, 34786, 34787, 33880, 33881, 33884, 32792, 32789, 32708, 32697, 34797, 34498, 32466, 32097, 32798, 33544, 33543, 33541, 33540, 33890
Painting Quotes – Service Area