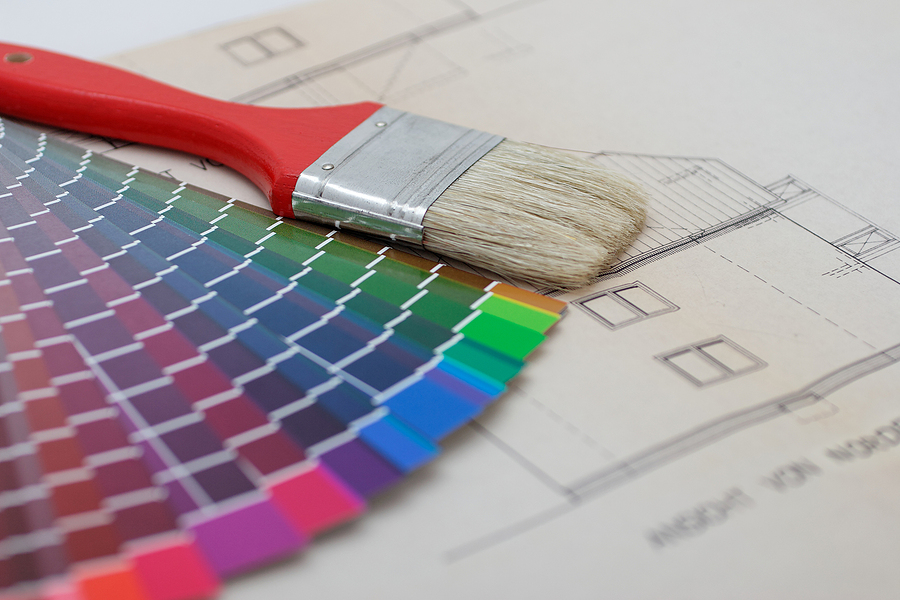 How Much Do Painters Cost in Texas? | House And Office Painting Calculator
Be it residential or commercial painting, depending on the type of job, people in Texas will pay between $2.23 – $4.84 per square foot to hire a professional painting company. Alarming, but true, 80% of homeowners who do not compare at least two quotes will overpay.
Use this tool from Best Painting Estimates to find out how much it will cost to have your house or office painted in Texas.
TYPES OF PAINTING
Finding a quality painting company in your area takes as little as 30 seconds. Simply answer a small set of questions and we will connect you with local painting companies in your area.
How Much Does House Painting Cost in Texas?
In Texas, you're going to be looking to pay between $2.75 – $4.85 per square foot to paint a house.
800 Sq Ft House – Cost $2,672 – $2,904
1000 Sq Ft House – Cost $3,378 – $3,709
1500 Sq Ft House – Cost $5,002 – $5,287
2000 Sq Ft House – Cost $6,500 – $7,605
2500 Sq Ft House – Cost $7,103 – $8,792
3000 Sq Ft House – Cost $7,349 – $9,855
How Much Does Commercial Painting Cost in Texas?
In Texas, having your office or commercial building painted will cost somewhere between $2.92 – $5.53 per square foot to paint a house.
1000 Sq Ft Office – Cost $3,799 – $3,953
2000 Sq Ft Office – Cost $7,970 – $8,704
2500 Sq Ft Office – Cost $8,405 – $9,995
3000 Sq Ft Office – Cost $8,385 – $13,705
4000 Sq Ft Office – Cost $9,900 – $15,737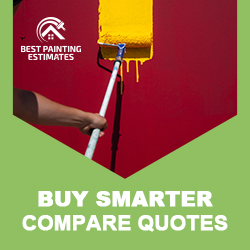 Get Painting Quotes in These Texas Cities and More:
Houston, TX; Austin, TX; Dallas, TX; Denton, TX; San Antonio, TX; Fort Worth, TX; El Paso, TX; McAllen, TX; Plano, TX; Garland, TX; Arlington, TX; Laredo, TX; McKinney, TX; Irving, TX; Corpus Christi, TX; Lubbock, TX; Amarillo, TX; Frisco, TX; Grand Prairie, TX; Pearland, TX; Brownsville, TX; Killeen, TX; Pasadena, TX; Waco, TX; Carrollton, TX; Midland, TX
Find Painters in Texas
Below is a list of painting contractors in Texas. Reach out to them directly, or request to compare competitive quotes from 2-4 painting companies near you.
Paper Moon Painting
5616 I-10 Suite 103
San Antonio, TX 78201
Crest Painting
3419 Westminster Ave Ste 374G
Dallas, TX 75205
Five Star Painting of Austin
500 N Capital of Texas Hwy building 2
Austin, TX 78746
Hawkeye Home Painting & Yard Service
Gambel Quail Dr
El Paso, TX 79936
Pro Brush Painting and Remodeling
617 W Main St #617c
Arlington, TX 76010
Bay Area Painting
5946 Julia Cir
Corpus Christi, TX 78414
What Type of Solution Do You Need?
Understanding House Painting Costs in Texas
As someone who's been directly involved in the home improvement field, I can tell you that getting your house painted in Texas is an investment that's well worth it. Not only does it boost your home's curb appeal, but it also protects your home from Texas' harsh weather conditions.
Factors Influencing Painting Costs
One of the first questions homeowners often ask is, "How much does it cost to paint a house in Texas?" Well, the answer isn't as straightforward as you might think. There are several factors to consider, such as:
Size of the House: The bigger the house, the more you'll have to shell out for painting. Larger houses require more paint, and painting them can be a more complex task.
Type of Paint: The cost of paint can vary significantly. Higher-quality paints with excellent durability and weather resistance will cost more, but they're often worth the extra investment.
Labor Costs: Labor costs in Texas can vary based on the complexity of the job and the experience of the painting crew.
Tips to Save on Painting Costs
While painting your house can be a significant investment, there are ways to keep the costs manageable:
Do the Prep Work Yourself: Things like cleaning the walls, removing old paint, and patching holes can increase labor costs. If you're willing to roll up your sleeves, you can save a bit by doing some of this prep work yourself.
Shop Around: Don't settle for the first quote you get. It's always a good idea to get quotes from several contractors to ensure you're getting a fair deal.
In conclusion, while the cost of painting a house in Texas can vary greatly, it's an investment that offers both aesthetic and protective benefits. And with a little effort, you can ensure you're getting the best bang for your buck.
Professional Painting Services in Austin, Professional Painting Services in Arlington, Professional Painting Services in Fort Worth, Professional Painting Services in San Antonio, Professional Painting Services in Dallas, Professional Painting Services in Houston, Professional Painting Services in El Paso, Professional Painting Services in Denton, Professional Painting Services in McAllen, Professional Painting Services in Plano, Professional Painting Services in Garland, Professional Painting Services in McKinney, Professional Painting Services in Irving, Professional Painting Services in Corpus Christi, Professional Painting Services in Lubbock, Professional Painting Services in Amarillo, Professional Painting Services in Frisco, Professional Painting Services in Grand Prairie, Professional Painting Services in Pearland, Professional Painting Services in Brownsville, Professional Painting Services in Killeen, Professional Painting Services in Pasadena, Professional Painting Services in Waco, Professional Painting Services in Carrollton, Professional Painting Services in Midland, Professional Painting Services in Laredo
Texas Zip Codes Where We Provide Professional Painting Services
Austin
78745, 78753, 78741, 78748, 78744, 78758, 78704, 78759, 78749, 78723, 78705, 78750, 78717, 78727, 78729, 78746, 78731, 78754, 78724, 78757, 78702, 78728, 78739, 78747, 78752, 78703, 78734, 78735, 78732, 78737, 78751, 78738, 78726, 78721, 78701, 78736, 78730, 78733, 78756, 78725, 78722, 78719, 78742, 78712
San Antonio
78245, 78228, 78251, 78250, 78249, 78240, 78254, 78223, 78207, 78247, 78227, 78233, 78201, 78230, 78213, 78258, 78253, 78216, 78209, 78221, 78237, 78232, 78210, 78218, 78242, 78217, 78229, 78211, 78244, 78212, 78214, 78239, 78259, 78260, 78238, 78222, 78224, 78219, 78261, 78220, 78255, 78225, 78248, 78204, 78252, 78202, 78256, 78264, 78231, 78226, 78257, 78266, 78236, 78203, 78234, 78208, 78263, 78215, 78235, 78205, 78243
Dallas
75217, 75211, 75228, 75243, 75227, 75287, 75216, 75220, 75231, 75206, 75224, 75248, 75234, 75214, 75238, 75229, 75241, 75232, 75204, 75208, 75240, 75230, 75254, 75252, 75212, 75219, 75205, 75253, 75218, 75225, 75237, 75235, 75236, 75215, 75249, 75201, 75203, 75233, 75223, 75209, 75244, 75210, 75207, 75226, 75251, 75246, 75202, 75247, 75270, 75390
Houston
77084, 77083, 77036, 77095, 77072, 77077, 77015, 77088, 77082, 77089, 77070, 77081, 77099, 77044, 77064, 77040, 77093, 77060, 77080, 77055, 77075, 77042, 77057, 77074, 77090, 77034, 77007, 77073, 77063, 77092, 77024, 77087, 77065, 77014, 77004, 77035, 77045, 77049, 77009, 77076, 77066, 77067, 77008, 77079, 77041, 77017, 77096, 77047, 77038, 77053, 77016, 77033, 77023, 77071, 77039, 77086, 77005, 77025, 77018, 77022, 77091, 77062, 77020, 77061, 77021, 77043, 77054, 77006, 77019, 77056, 77026, 77012, 77069, 77013, 77037, 77048, 77027, 77031, 77085, 77029, 77011, 77028, 77059, 77051, 77058, 77078, 77002, 77032, 77098, 77030, 77068, 77094, 77003, 77050, 77046, 77010, 77201
El Paso
79936, 79938, 79912, 79924, 79928, 79907, 79927, 79925, 79915, 79904, 79930, 79932, 79934, 79905, 79902, 79935, 79903, 79901, 79922, 79908, 79911, 79906, 79916, 79942, 79920
Fort Worth
76179, 76137, 76119, 76133, 76116, 76131, 76108, 76112, 76106, 76123, 76110, 76140, 76107, 76132, 76114, 76134, 76148, 76126, 76109, 76111, 76105, 76135, 76115, 76104, 76120, 76118, 76164, 76103, 76177, 76102, 76155, 76129
Denton
76210, 76201, 76209, 76208, 76205, 76207
McAllen
Plano
75025, 75074, 75023, 75093, 75024, 75075, 75094
Garland
75043, 75040, 75044, 75042, 75041
Arlington
76010, 76017, 76002, 76014, 76013, 76001, 76016, 76018, 76012, 76006, 76011, 76015
Laredo
78046, 78045, 78041, 78043, 78040, 78044
McKinney
Irving
75061, 75062, 75060, 75063, 75038, 75039
​​Corpus Christi
78412, 78414, 78413, 78415, 78418, 78410, 78411, 78404, 78416, 78405, 78408, 78401, 78417, 78409, 78407, 78406, 78419, 78402
Lubbock
79424, 79423, 79416, 79407, 79413, 79414, 79415, 79403, 79412, 79410, 79404, 79401, 79406, 79411
Amarillo
79109, 79107, 79106, 79118, 79110, 79119, 79108, 79103, 79102, 79124, 79104, 79121, 79111, 79101, 79105
Frisco
Grand Prairie
Pearland
Brownsville
Killeen
76549, 76542, 76543, 76544, 76541
Pasadena
77506, 77502, 77504, 77503, 77505, 77507
Waco
76706, 76705, 76708, 76710, 76707, 76711, 76704, 76701, 76798
Carrollton
Midland
79705, 79707, 79701, 79706, 79703
More Texas Zip Codes we serve:
76621, 79311, 79605, 79601, 79606, 79602, 79603, 79699, 77326, 79713, 75001, 78101, 79001, 79220, 78330, 78516, 75410, 76430, 76008, 78332, 75002, 75013, 78935, 79003, 79830, 79831, 77412, 75925, 76009, 77511, 76225, 79312, 77514, 77830, 79714, 77515, 75409, 75550, 79501, 79821, 79313, 75926, 76622, 78336, 78335, 76351, 76226, 78338, 75750, 76820, 78001, 75411, 78827, 79502, 78002, 75751, 75752, 75551, 76227, 77950, 76623, 75554, 75630, 79503, 76624, 76020, 77518, 75412, 75413, 79504, 76821, 79718,
78003, 76823, 78339, 75101, 78828, 76930, 75102, 79719, 76511, 78602, 78829, 77519, 77414, 78340, 77521, 77520, 77417, 77705, 77706, 77707, 77713, 77703, 77701, 77708, 77702, 75631, 76021, 76022, 77831, 78102, 78104, 77401, 76228, 75414, 77418, 76513, 78342, 75415, 75754, 78341, 76824, 79505, 78107, 78004, 78605, 79834, 76932, 75755, 79720, 78830, 78005, 78343, 75555, 79506, 78606, 76432, 79314, 78931, 77419, 75556, 76626, 77951, 75416, 75424, 76433, 78607, 76627, 78006, 78015, 75417, 77420, 75928,
75418, 79005, 79007, 79009, 76230, 76023, 79010, 78832, 76825, 76628, 75420, 77422, 76424, 76629, 77833, 77611, 76426, 78608, 79011, 75929, 75930, 76933, 75931, 76827, 77423, 75421, 79316, 75756, 76801, 76630, 78344, 77803, 77802, 77801, 77808, 77807, 76427, 78609, 76518, 78610, 75831, 79508, 75757, 78163, 77612, 76354, 76828, 75932, 76028, 76519, 78611, 77835, 79012, 76357, 76631, 79013, 76429, 75135, 77836, 75933, 78007, 77837, 75934, 76520, 78833, 75422, 78008, 79014, 75103, 79835, 79015, 79016,
78133, 76435, 76934, 76436, 78932, 78834, 75633, 76831, 78009, 78933, 78836, 75832, 78612, 75104, 77415, 78613, 75423, 75009, 75935, 78010, 75833, 75758, 77530, 79018, 77426, 78011, 75105, 76832, 75936, 76431, 79201, 79225, 76632, 77613, 76633, 75937, 78012, 76935, 78108, 76437, 79226, 75426, 79019, 76033, 76031, 77327, 77328, 76634, 79836, 77531, 79510, 79511, 77331, 76834, 77845, 77840, 77428, 76034, 76233, 75938, 79512, 78934, 76442, 78535, 78013, 75428, 75431, 78837, 78838, 78349, 77301, 77304,
77385, 77303, 77384, 77302, 77306, 78109, 75558, 76635, 75432, 75019, 76522, 75939, 75110, 75109, 78614, 79021, 78014, 78615, 76636, 79730, 75114, 79731, 76637, 76638, 76035, 75835, 77532, 79322, 76443, 79227, 76036, 78839, 77954, 75433, 75759, 75760, 77433, 77429, 78850, 75638, 77533, 78616, 79022, 77430, 77534, 77432, 79024, 76523, 79025, 76639, 77535, 75639, 75559, 76444, 76234, 77536, 78840, 78617, 79837, 78536, 75020, 75021, 79323, 75435, 76445, 75115, 75436, 77538, 78016, 77614, 75640, 75941,
79229, 77539, 75437, 78017, 77853, 79027, 75438, 77334, 79230, 75838, 78537, 76836, 78618, 75942, 79231, 75943, 75560, 78619, 78620, 78351, 78851, 76446, 79029, 75116, 75137, 79607, 77434, 78852, 76802, 79031, 77435, 76448, 75641, 75439, 78538, 76524, 76837, 75117, 78542, 78539, 79032, 77957, 78352, 77436, 77437, 78860, 76936, 76360, 78621, 75839, 78938, 76640, 77440, 78112, 78543, 75642, 75440, 78019, 78353, 76452, 75441, 75119, 79324, 76937, 76238, 79233, 75944, 76039, 76040, 75124, 77615, 76525,
79838, 75840, 78545, 78355, 78113, 77960, 75442, 79033, 79325, 75132, 78940, 78622, 75125, 79326, 78623, 78941, 75762, 79234, 76527, 78114, 75028, 75022, 79235, 79517, 77855, 79034, 76239, 75126, 76041, 79733, 79734, 79839, 76841, 79735, 78021, 77961, 77856, 75763, 77616, 78624, 76842, 77541, 78357, 77545, 77546, 79035, 79036, 76641, 75127, 77441, 78358, 79738, 76240, 77547, 75764, 77551, 77550, 77554, 77962, 79739, 79758, 75946, 77442, 75643, 76528, 76597, 76599, 76596, 76598, 77857, 78022, 78626,
78628, 78942, 77617, 78116, 75644, 75645, 79518, 75647, 77443, 76043, 78943, 76044, 79519, 79741, 76844, 77963, 78629, 76908, 77335, 76453, 76245, 76363, 76454, 76845, 76449, 76450, 76049, 76048, 75140, 79742, 76050, 76530, 75844, 76051, 75401, 75402, 78359, 76642, 79039, 77619, 75845, 78548, 79040, 75058, 76455, 79236, 77444, 79041, 77964, 75650, 76117, 76531, 79520, 77622, 77560, 79042, 77561, 78549, 76548, 75651, 78550, 78552, 78631, 76364, 79043, 79044, 78632, 79521, 76052, 75765, 79525, 77859,
78361, 79237, 78023, 75948, 77445, 75652, 75654, 76365, 79045, 79526, 76643, 76848, 76457, 78557, 79046, 77623, 77562, 77624, 76645, 77563, 78117, 77447, 76534, 76366, 78861, 75446, 75561, 75459, 76648, 77336, 75656, 77564, 77346, 77396, 77338, 77339, 77345, 77448, 78024, 75949, 77320, 77340, 77342, 76053, 76054, 75141, 78634, 78635, 79329, 79743, 78944, 77968, 78362, 78025, 77861, 76367, 79527, 79744, 76649, 76650, 76651, 76055, 75447, 76458, 75766, 76537, 75951, 79528, 75657, 76459, 75846, 75954,
78636, 76538, 75164, 76058, 78026, 76849, 79330, 76247, 75661, 78118, 77449, 77494, 77450, 77493, 75142, 76059, 76244, 76248, 77565, 75143, 76539, 78027, 77451, 78119, 75847, 76060, 75144, 79745, 79051, 78028, 78029, 75562, 75662, 78638, 78639, 78363, 75956, 75848, 75448, 76939, 78870, 79748, 79529, 76652, 76653, 77625, 79052, 76249, 78640, 78558, 78039, 78559, 78945, 78560, 77568, 77571, 78872, 77969, 78121, 78562, 77970, 75449, 75450, 75065, 77566, 79239, 79331, 76550, 75134, 75146, 77453, 75667,
78871, 75770, 78561, 75849, 78843, 75166, 79530, 79053, 77573, 78873, 78641, 78645, 78946, 75451, 78122, 79054, 77350, 79240, 78050, 79749, 75850, 75452, 76654, 79336, 75067, 75077, 75057, 78947, 77575, 78642, 76061, 78948, 75771, 75563, 76250, 78563, 76462, 79056, 77454, 75068, 76554, 79339, 77577, 77351, 78643, 78644, 79241, 76852, 77971, 76853, 76854, 75453, 75668, 75669, 75604, 75605, 75602, 75601, 75603, 79342, 78564, 79532, 76655, 79343, 78565, 78566, 78567, 76656, 77455, 75851, 76460, 79533,
75904, 75901, 78648, 77657, 78569, 78052, 75147, 77864, 77354, 77355, 75148, 76660, 78652, 78653, 76063, 77578, 79344, 79842, 78654, 78657, 79843, 75566, 78124, 77456, 76661, 77865, 75670, 75672, 76664, 78655, 79535, 76856, 79058, 79244, 77457, 78368, 75567, 78656, 76857, 76064, 79752, 79534, 78650, 76657, 75071, 75069, 75565, 78123, 79243, 77973, 79057, 79345, 78055, 76370, 75454, 76858, 79245, 76859, 79754, 78570, 76940, 76665, 79536, 76666, 76941, 75150, 75149, 75181, 75180, 76667, 77974, 79059,
78056, 77458, 79755, 76065, 75852, 75959, 76556, 76861, 76670, 76862, 76066, 75773, 78125, 76067, 76463, 78369, 78572, 78574, 78573, 77459, 77489, 79061, 79756, 77580, 76251, 75853, 77356, 77316, 76557, 78057, 76464, 76671, 79062, 79346, 75960, 77975, 76673, 75681, 75455, 75457, 78058, 76252, 78949, 79347, 76864, 77867, 76371, 75778, 76253, 75964, 75965, 75961, 75962, 77460, 75568, 75569, 78059, 76127, 77868, 79063, 75779, 77627, 77461, 76070, 75173, 75570, 78130, 78132, 77357, 79350, 75682, 75780,
78950, 77358, 76071, 76372, 75966, 78140, 76255, 79537, 76559, 77629, 78141, 77871, 78142, 76180, 76182, 77872, 76865, 79759, 79538, 77976, 79539, 77359, 78951, 78060, 75855, 79247, 78370, 79762, 79763, 79761, 79764, 79765, 79766, 79351, 76561, 78371, 76373, 79540, 76466, 78575, 76374, 79064, 75571, 77360, 77630, 77632, 78372, 77464, 75683, 79770, 79541, 75684, 76943, 79248, 78659, 76866, 77465, 75803, 75801, 75152, 76484, 79065, 78143, 79068, 78144, 76073, 75460, 75462, 77466, 75468, 78145, 78061,
75469, 79772, 76676, 78576, 75856, 79353, 76486, 79070, 79250, 76377, 78146, 75470, 78660, 78577, 75471, 77467, 76258, 77362, 75968, 78063, 75686, 77977, 79355, 79072, 77363, 78064, 77468, 75472, 77978, 77364, 75969, 76259, 76869, 76487, 78373, 77642, 77640, 77650, 78578, 77979, 78598, 77651, 77982, 77365, 78374, 79356, 78065, 78147, 75076, 76565, 75473, 75153, 76678, 78661, 77446, 78375, 79845, 76870, 75407, 78579, 75078, 76679, 76566, 76469, 79777, 79251, 79252, 75572, 78877, 75474, 79255, 75783,
76077, 79357, 75475, 76470, 79778, 79366, 75858, 75476, 78580, 76680, 78376, 75154, 78662, 79846, 75573, 78377, 75784, 76078, 75155, 77873, 75080, 75081, 75082, 76681, 76871, 77407, 77469, 77406, 76682, 76261, 78879, 78582, 78583, 78066, 76093, 76471, 77367, 78379, 76262, 79256, 76945, 78380, 79543, 76872, 79544, 77470, 76567, 78382, 78880, 75087, 75032, 76873, 76569, 78584, 77368, 76874, 79358, 78953, 79545, 76570, 77471, 77583, 75157, 76263, 79546, 78663, 78664, 78681, 78954, 76875, 75089, 75088,
75477, 75189, 79547, 79548, 78151, 75785, 77369, 78881, 77655, 75048, 75788, 76264, 78152, 76265, 76571, 78585, 79847, 75478, 76904, 76901, 76903, 76905, 75972, 78586, 78384, 79849, 77473, 78588, 78589, 78666, 78590, 76877, 78067, 79848, 78383, 78665, 79078, 76266, 76878, 78591, 77510, 77517, 78592, 78593, 76472, 79780, 77585, 78385, 76685, 75479, 78154, 78956, 76573, 76379, 75480, 75158, 77586, 77983, 75159, 79359, 77474, 78594, 78155, 79360, 76380, 79363, 79079, 79781, 75973, 77371, 76311, 77475,
75090, 75092, 77984, 77876, 76474, 79851, 77656, 76949, 79257, 75574, 77476, 78387, 79080, 78389, 79364, 78159, 78957, 79367, 77878, 79549, 78069, 77879, 76950, 77659, 76481, 77587, 78597, 79258, 76092, 76268, 79369, 79081, 78669, 77372, 77379, 77373, 77386, 77388, 77382, 77389, 77381, 77380, 78070, 79082, 76082, 79370, 77660, 77477, 79553, 79782, 78670, 76401, 76402, 76951, 79083, 78160, 78671, 77661, 79084, 76475, 75859, 79371, 77479, 77478, 78595, 75481, 75482, 79085, 75486, 79372, 75182, 79086,
76270, 78161, 77480, 77987, 79556, 79560, 78390, 79373, 75487, 76882, 78883, 79783, 75691, 76574, 75860, 76686, 75488, 77988, 79259, 76502, 76504, 76501, 76508, 75974, 75861, 76953, 79852, 75160, 75161, 75501, 75503, 77590, 77591, 79087, 75056, 77374, 77481, 76577, 76687, 76578, 78071, 76483, 78072, 75975, 76271, 77990, 79376, 76476, 75489, 77375, 77377, 79853, 78672, 79785, 79561, 75490, 75163, 75862, 75789, 76579, 78162, 79088, 79261, 79562, 79563, 75703, 75701, 75702, 75707, 75706, 75704, 75708,
75709, 75705, 78391, 79091, 78148, 78150, 78884, 78801, 78802, 79854, 76884, 76689, 76885, 76272, 75790, 75495, 79855, 77482, 76955, 77991, 78885, 79092, 76084, 76384, 77901, 77904, 77905, 77662, 77663, 76887, 78073, 76888, 77376, 77483, 78959, 79093, 76957, 77484, 77485, 77597, 76690, 77664, 77880, 75692, 76958, 75165, 75167, 79094, 76087, 76086, 76088, 76085, 77598, 77993, 78962, 76388, 79377, 79095, 79378, 75976, 78596, 76691, 77486, 78963, 79565, 77994, 77488, 79096, 79097, 75693, 79379, 75791,
76273, 75491, 79380, 76692, 78075, 76490, 76308, 76310, 76306, 76301, 76302, 76309, 76305, 79788, 75977, 79098, 77378, 77318, 78675, 75169, 75172, 79381, 78676, 75492, 76389, 75493, 79566, 79789, 77665, 75494, 75792, 79567, 75978, 75496, 79382, 78393, 76491, 75979, 76712, 76693, 78677, 75098, 78886, 75497, 77995, 78164, 78076, 75980, 76890
Painting Quotes – Service Area