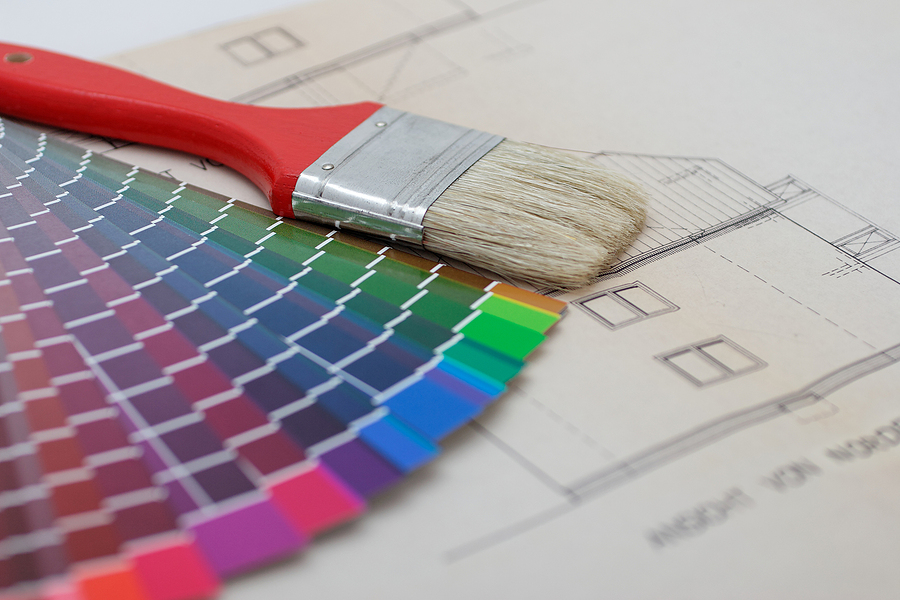 How Much Do Painters Cost in California? | House And Office Painting Calculator
Be it residential or commercial painting, depending on the type of job, people in California will pay between $2.23 – $4.85 per square foot to hire a professional painting company. Alarming, but true, 80% of homeowners who do not compare at least two quotes will overpay.
Use this tool from Best Painting Estimates to find out how much it will cost to have your house or office painted in California.
TYPES OF PAINTING
Finding a quality painting company in your area takes as little as 30 seconds. Simply answer a small set of questions and we will connect you with local painting companies in your area.
How Much Does House Painting Cost in California?
In California, you're going to be looking to pay between $2.74 – $4.85 per square foot to paint a house.
800 Sq Ft House – Cost $2,672 – $2,899
1000 Sq Ft House – Cost $3,379 – $3,709
1500 Sq Ft House – Cost $5,003 – $5,287
2000 Sq Ft House – Cost $6,499 – $7,601
2500 Sq Ft House – Cost $7,101 – $8,790
3000 Sq Ft House – Cost $7,349 – $9,857
How Much Does Commercial Painting Cost in California?
In California, having your office or commercial building painted will cost somewhere between $2.91 – $5.58 per square foot to paint a house.
1000 Sq Ft Office – Cost $3,799 – $3,952
2000 Sq Ft Office – Cost $7,974 – $8,701
2500 Sq Ft Office – Cost $8,407 – $9,995
3000 Sq Ft Office – Cost $8,389 – $13,708
4000 Sq Ft Office – Cost $9,901 – $15,739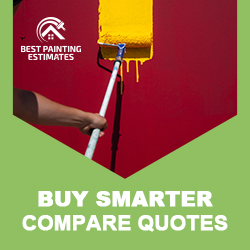 Get Painting Quotes in These California Cities and More:
San Jose, CA; San Diego, CA; Los Angeles, CA; Roseville, CA; Anaheim, CA; San Francisco, CA; Irvine, CA; Sacramento, CA; Fontana, CA; Bakersfield, CA; Huntington Beach, CA; Fremont, CA; Oakland, CA; Modesto, CA; Moreno Valley, CA; Long Beach, CA; Santa Ana, CA; Fresno, CA; Riverside, CA; Chula Vista, CA; Oxnard, CA; Stockton, CA; San Bernardino, CA; Glendale, CA; Ontario, CA; Rancho Cucamonga, CA; Rancho Cucamonga, CA; Oceanside, CA; Elk Grove, CA; Garden Grove, CA; Corona, CA; Hayward, CA; Lancaster, CA; Salinas, CA; Palmdale, CA; Sunnyvale, CA; Pomona, CA; Escondido, CA; Torrance, CA; Fullerton, CA; Victorville, CA; Concord, CA; Visalia, CA; Orange, CA; Pasadena, CA; Santa Clara, CA; Thousand Oaks, CA; Simi Valley, CA; Vallejo, CA
Find Painters in California
Below is a list of painting contractors in California. Reach out to them directly, or request to compare competitive quotes from 2-4 painting companies near you.
J Brown Painting
2037 Diamond St
San Diego, CA 92109
House Painting Inc
3616 Foothill Blvd
Glendale, CA 91214
SF House Painting
4220 18th St
San Francisco, CA 94114
Nu Coat Painting
530 S Lake Ave
Pasadena, CA 91101
B.E.S. Painting Co.
386 Freeman Ave
Long Beach, CA 90814
Jr's Elite Painting
12302 Marble Pl #1814
Garden Grove, CA 92843
What Type of Solution Do You Need?
Demystifying House Painting Costs in California
If you're like me, you've probably spent countless hours pouring over various home improvement projects, and one that often tops the list is house painting. Now, you may be wondering, "What exactly does house painting cost in California?"
Well, let's dive into that, shall we?
Factors Influencing Costs
The first thing to keep in mind is that costs can widely vary. Several factors come into play, such as the size of your house, the type of paint you choose, and the complexity of the job. Is your house a one-story ranch-style or a towering Victorian? Do you prefer high-quality, eco-friendly paint, or are you okay with a more budget-friendly option? Do you want to include intricate details, or are you opting for a simple, single-color job?
House Size: Naturally, a larger house will require more paint and labor, which increases the cost.
Paint Type: High-quality paints last longer and provide a superior finish but come at a higher price point.
Complexity: Detailed work such as painting trim or working on high walls will require more time and skill, hence it costs more.
Average Costs in California
On average, for a standard 2,500-square-foot, single-story home in California, you're looking at a ballpark figure of $7,000 to $8,800 for exterior painting. This estimate includes labor and materials, but keep in mind that this is a rough estimate. Prices can easily go upwards of $10,000 for larger, more complex jobs or if you opt for the highest quality paints.
But why the wide range? Well, every painting job is unique, just like our homes. That's part of the charm, isn't it? And remember, while it may be tempting to go for the cheapest option, sometimes you really do get what you pay for. A high-quality paint job can last up to 15 years, which makes it a worthy investment in the long run.
So, next time you're planning your home improvement project, keep these factors in mind. It'll help you budget better and ensure that you're truly getting the best bang for your buck.
Professional Painting Services in San Jose, Professional Painting Services in Los Angeles, Professional Painting Services in San Diego, Professional Painting Services in Roseville, Professional Painting Services in Anaheim, Professional Painting Services in San Francisco, Professional Painting Services in Irvine, Professional Painting Services in Sacramento, Professional Painting Services in Fontana, Professional Painting Services in Bakersfield, Professional Painting Services in Santa Clara, Professional Painting Services in Thousand Oaks, Professional Painting Services in Simi Valley, Professional Painting Services in Vallejo, Professional Painting Services in Orange, Professional Painting Services in Pasadena, Professional Painting Services in Concord, Professional Painting Services in Visalia, Professional Painting Services in Escondido, Professional Painting Services in Torrance, Professional Painting Services in Fullerton, Professional Painting Services in Victorville, Professional Painting Services in Lancaster, Professional Painting Services in Salinas, Professional Painting Services in Palmdale, Professional Painting Services in Sunnyvale, Professional Painting Services in Pomona, Professional Painting Services in Elk Grove, Professional Painting Services in Garden Grove, Professional Painting Services in Corona, Professional Painting Services in Hayward, Professional Painting Services in Ontario, Professional Painting Services in Rancho Cucamonga, Professional Painting Services in Santa Rosa, Professional Painting Services in Oceanside, Professional Painting Services in Oxnard, Professional Painting Services in Stockton, Professional Painting Services in San Bernardino, Professional Painting Services in Glendale, Professional Painting Services in Long Beach, Professional Painting Services in Santa Ana, Professional Painting Services in Fresno, Professional Painting Services in Riverside, Professional Painting Services in Chula Vista, Professional Painting Services in Huntington Beach, Professional Painting Services in Fremont, Professional Painting Services in Oakland, Professional Painting Services in Modesto, Professional Painting Services in Moreno Valley
California Zip Codes Where We Provide Professional Painting Services
San Jose
95123, 95127, 95112, 95111, 95122, 95116, 95125, 95124, 95148, 95136, 95132, 95129, 95120, 95121, 95128, 95126, 95118, 95131, 95117, 95134, 95133, 95135, 95138, 95110, 95130, 95119, 95139, 95113
Los Angeles
90011, 90044, 90003, 90026, 90037, 90022, 90019, 90042, 90004, 90001, 90006, 90066, 90063, 90034, 90018, 90002, 90024, 90047, 90046, 90057, 90033, 90032, 90025, 90023, 90065, 90059, 90016, 90043, 90027, 90007, 90045, 90031, 90005, 90020, 90036, 90029, 90012, 90049, 90062, 90008, 90028, 90039, 90041, 90038, 90061, 90017, 90035, 90064, 90015, 90048, 90068, 90013, 90040, 90094, 90014, 90077, 90056, 90010, 90089, 90021, 90058, 90067, 90073, 90071, 90079, 90095
San Diego
92154, 92126, 92105, 92114, 92115, 92113, 92117, 92130, 92129, 92128, 92111, 92127, 92122, 92109, 92104, 92102, 92101, 92139, 92131, 92103, 92116, 92124, 92123, 92107, 92120, 92110, 92119, 92108, 92106, 92121, 92140, 92145, 92135, 92147, 92155, 92134, 92132
Roseville
Anaheim
92804, 92805, 92801, 92802, 92806, 92807, 92808
San Francisco
94112, 94110, 94122, 94109, 94116, 94117, 94121, 94134, 94118, 94124, 94114, 94115, 94107, 94132, 94102, 94103, 94131, 94133, 94123, 94127, 94108, 94105, 94129, 94111, 94130, 94104, 94128
Irvine
92620, 92618, 92612, 92604, 92614, 92606, 92602, 92603
Sacramento
95823, 95828, 95822, 95831, 95835, 95833, 95826, 95838, 95825, 95820, 95821, 95842, 95824, 95834, 95829, 95815, 95864, 95818, 95841, 95827, 95819, 95816, 95817, 95832, 95814, 95830, 95837
Fontana
Bakersfield
93307, 93306, 93312, 93309, 93313, 93308, 93304, 93311, 93305, 93301
Huntington Beach
Fremont
Oakland
94601, 94605, 94611, 94606, 94603, 94621, 94610, 94602, 94607, 94619, 94609, 94618, 94612, 94613
Modesto
95355, 95350, 95351, 95356, 95358, 95354, 95357
Moreno Valley
Long Beach
90805, 90813, 90806, 90815, 90808, 90804, 90802, 90810, 90807, 90803, 90814, 90822, 90831
Santa Ana
92704, 92703, 92707, 92701, 92705, 92706
Fresno
93722, 93727, 93720, 93702, 93726, 93706, 93711, 93705, 93710, 93703, 93704, 93725, 93728, 93701, 93721, 93650
Riverside
92503, 92509, 92504, 92507, 92505, 92506, 92508, 92501
Chula Vista
91911, 91910, 91913, 91915, 91914
Oxnard
Stockton
95206, 95207, 95209, 95210, 95205, 95212, 95219, 95204, 95215, 95203, 95202, 95211
San Bernardino
92407, 92404, 92410, 92405, 92411, 92408, 92401
Glendale
91205, 91206, 91202, 91201, 91204, 91208, 91203, 91207, 91210
Ontario
Rancho Cucamonga
Santa Rosa
95403, 95407, 95404, 95401, 95409, 95405
Oceanside
Elk Grove
Garden Grove
92840, 92843, 92841, 92844, 92845
Corona
92882, 92880, 92879, 92883, 92881
Hayward
Lancaster
Salinas
93906, 93905, 93901, 93907, 93908
Palmdale
Sunnyvale
Pomona
Escondido
Torrance
90503, 90501, 90505, 90504, 90502, 90506
Fullerton
Victorville
Concord
Visalia
Orange
92867, 92869, 92868, 92865, 92866
Pasadena
91104, 91107, 91103, 91106, 91101, 91105
Santa Clara
Thousand Oaks
Simi Valley
Vallejo
More California Zip Codes we serve:
95220, 93510, 92301, 96006, 91301, 92536, 93601, 94501, 94502, 94507, 94706, 95410, 95511, 91801, 91803, 92656, 95910, 93201, 91901, 95701, 91001, 96101, 95002, 95601, 92304, 94503, 96007, 95222, 92305, 94508, 95412, 95843, 94509, 94531, 92539, 92308, 92307, 95703, 95003, 95912, 91007, 91006, 95521, 93202, 95223, 95004, 93420, 90701, 93203, 93422, 94027, 95301, 93602, 95603, 95602, 95604, 90704, 93204, 95224, 93424, 91702, 93603, 92309, 91706, 95303, 95914, 92220, 92222, 92311, 93604, 95524, 95903,
92223, 96129, 95915, 90201, 96008, 90706, 94002, 94920, 95005, 94510, 93512, 94704, 94703, 94702, 94705, 94709, 94707, 94708, 94710, 94720, 95916, 94511, 90210, 90212, 90211, 96009, 96010, 92314, 92315, 96011, 93605, 95305, 93513, 93920, 95917, 93606, 94512, 93514, 96103, 95514, 92316, 95525, 92225, 94922, 94923, 93205, 94924, 91902, 92003, 95415, 93516, 92004, 95006, 91905, 93426, 93064, 95417, 92227, 92821, 92823, 94513, 93517, 95526, 94005, 95007, 95606, 95918, 95919, 93427, 90620, 90621, 91505,
91504, 91501, 91506, 91502, 94010, 96013, 95527, 95225, 95920, 93206, 94514, 92230, 91302, 92231, 93518, 93505, 93207, 92320, 92233, 94515, 96014, 96124, 93010, 93012, 93428, 95709, 93208, 92055, 95008, 91906, 95226, 95922, 96015, 91304, 91303, 93519, 93608, 94516, 91387, 91351, 95923, 95607, 92624, 95010, 92007, 95528, 92009, 92008, 93923, 93921, 93924, 95608, 96140, 93013, 90745, 90746, 90747, 93609, 93429, 95420, 96016, 91384, 96017, 94546, 94552, 95012, 92234, 95306, 93430, 95421,
92321, 92322, 96104, 95307, 90703, 95925, 91311, 96020, 95926, 95928, 95973, 96105, 91710, 91708, 91709, 93610, 93925, 95610, 95621, 91711, 95612, 94517, 95422, 95423, 95227, 96106, 95930, 95425, 93611, 93612, 92236, 93210, 93614, 95426, 96107, 95713, 92324, 95310, 95932, 95427, 90220, 90221, 90222, 95614, 95228, 93212, 96021, 92625, 92118, 94925, 92627, 92626, 94931, 96022, 95311, 95615, 95428, 91722, 91724, 91723, 95013, 95531, 95934, 95312, 92325, 93432, 94525, 95313, 90230, 90232, 95014, 93615,
90630, 92327, 94015, 94014, 92629, 94526, 94506, 95314, 93522, 95017, 95616, 96108, 92328, 94576, 92014, 93616, 93215, 95315, 95316, 91916, 92239, 92240, 92241, 94528, 91765, 95619, 94929, 93618, 95620, 95935, 96023, 93620, 95429, 96024, 90241, 90242, 90240, 95936, 96109, 95699, 91010, 94568, 93218, 91917, 95430, 93621, 95937, 96025, 95938, 95714, 96110, 93219, 92242, 95721, 93220, 93523, 93524, 92021, 92020, 92019, 92243, 94530, 95623, 95762, 95618, 91732, 91731, 95317, 95318, 90245, 94803,
95431, 95432, 95939, 95625, 95626, 94608, 95715, 95319, 92024, 91316, 91436, 95320, 95627, 92332, 96027, 95503, 95501, 93221, 95628, 94930, 94533, 96028, 92028, 93223, 95230, 92333, 93224, 95018, 95536, 95629, 95537, 93015, 95435, 93622, 93623, 93624, 96111, 96029, 95630, 92610, 95941, 92339, 94933, 95942, 95631, 95436, 96031, 96112, 95437, 92310, 96032, 95540, 92708, 93625, 93225, 93222, 95019, 95231, 96033, 93626, 95439, 95632, 95542, 95633, 90247, 90249, 90248, 95543, 96034, 95634, 96035, 95441,
95020, 95442, 95232, 91741, 91740, 95443, 95943, 93226, 95717, 93117, 93926, 95944, 91344, 92313, 95746, 95945, 95949, 95444, 92341, 94904, 93927, 96037, 95947, 95635, 96038, 95948, 95950, 95636, 95321, 93433, 93434, 95445, 91931, 95446, 95637, 95322, 91745, 94019, 95951, 93230, 96039, 90710, 96040, 95233, 90716, 90250, 96041, 95448, 92249, 92342, 93627, 92544, 92545, 92543, 95638, 94547, 96113, 90254, 92345, 95323, 92346, 95324, 92347, 95023, 95234, 92250, 92548, 96141, 95545, 95639,
95546, 95449, 96044, 95325, 95326, 93628, 90255, 93234, 96046, 95547, 92549, 96047, 92251, 91932, 93526, 92210, 92201, 92203, 90301, 90302, 90304, 90303, 90305, 94937, 93527, 95640, 95641, 93235, 95642, 91934, 95327, 91935, 96114, 95450, 93528, 93928, 92252, 92036, 96048, 93529, 93530, 93531, 95451, 95452, 93630, 93238, 93239, 95328, 93930, 96143, 93633, 93631, 95646, 95548, 96050, 95549, 95645, 94548, 95550, 95720, 91011, 91214, 95329, 90631, 94020, 92037, 91942, 91941, 90638, 90623, 91744, 91746,
92253, 91750, 92694, 94549, 92651, 92653, 92637, 92677, 94938, 92352, 96115, 92530, 92532, 92630, 93532, 93240, 96051, 95453, 93634, 92040, 90712, 90713, 90715, 93241, 92285, 94939, 95330, 93242, 90260, 95454, 95333, 93243, 93541, 95585, 93244, 91945, 93245, 96052, 96116, 95648, 95236, 93247, 96117, 95456, 93543, 95953, 94550, 94551, 95334, 93544, 95237, 93932, 95240, 95242, 95551, 92354, 94021, 90717, 93436, 93437, 93545, 95335, 96054, 95650, 90720, 93440, 94024, 94022, 93635, 95032,
95030, 95033, 96055, 93441, 93402, 93249, 95651, 95457, 96118, 95458, 92356, 92338, 90262, 92358, 96058, 95552, 96119, 93638, 93637, 95653, 95954, 90265, 90263, 93546, 95459, 90266, 95336, 95337, 96059, 92518, 93252, 93933, 90292, 95338, 96120, 94940, 94553, 95901, 95655, 95955, 90270, 93250, 93251, 96056, 95652, 96057, 95519, 95956, 95722, 92254, 95460, 93640, 92584, 94025, 92359, 95340, 95348, 95341, 95957, 95346, 95461, 95345, 92655, 96121, 96061, 94941, 94030, 96062, 95035, 96063, 91752, 93641,
95553, 91345, 92691, 92692, 93501, 95245, 91016, 96064, 94037, 91763, 95462, 90640, 93940, 93943, 91754, 91755, 96065, 91020, 93021, 94556, 94575, 95037, 92256, 93442, 94038, 95039, 95140, 95041, 91948, 96067, 92561, 95246, 94040, 94043, 94041, 91759, 95247, 92563, 92562, 95554, 94558, 94559, 91950, 95463, 92363, 95959, 93254, 94560, 92365, 91320, 95658, 91321, 95360, 92660, 92663, 92661, 92662, 92657, 94946, 95464, 95659, 92257, 93444, 92364, 92860, 95724, 93643, 95660, 91343, 91605, 91606, 91601,
91602, 92258, 95960, 91326, 91325, 91324, 91330, 90650, 94947, 94945, 94949, 96068, 92567, 93645, 91377, 96069, 93022, 95361, 93644, 94561, 95465, 93445, 92259, 93023, 93549, 96071, 94950, 95961, 96146, 93255, 93646, 95662, 95962, 95555, 94563, 95963, 95556, 92368, 93647, 95966, 95965, 93950, 90272, 94044, 91331, 95043, 92059, 95968, 92260, 92211, 92262, 92264, 94303, 94306, 94301, 94304, 96073, 92266, 92060, 90274, 91402, 95969, 90723, 92267, 93648, 96074, 93446, 95363, 92061, 96075, 93553, 93953,
95946, 94951, 95663, 92570, 92571, 94060, 94954, 94952, 95558, 92371, 95559, 95466, 90660, 95587, 95664, 95665, 91962, 95364, 94564, 92372, 95666, 92268, 93040, 93449, 94565, 93256, 92870, 95667, 95365, 96076, 90293, 95668, 94523, 94566, 94588, 95669, 95468, 93042, 94956, 95726, 94567, 94569, 93041, 93043, 93257, 93258, 96122, 94028, 93260, 91963, 95469, 92064, 93651, 95970, 95971, 95248, 93652, 92065, 92066, 95670, 95742, 92270, 90275, 92067, 92091, 92688, 93554, 96123, 93653, 96080, 93558, 95569,
96003, 96001, 96002, 96049, 92374, 92373, 90278, 90277, 95560, 94061, 94063, 94062, 94065, 95470, 93654, 95672, 91335, 92376, 92377, 93261, 94804, 94801, 94805, 94850, 95974, 93555, 92378, 95562, 95673, 95471, 95674, 94571, 95366, 95675, 95367, 93656, 95765, 95677, 94572, 94928, 93560, 91770, 94957, 95975, 96084, 91748, 95679, 92382, 94573, 95680, 94574, 95368, 92275, 95563, 95564, 95249, 94960, 93450, 94066, 94070, 92672, 92673, 91773, 91340, 91776, 91775, 94963, 94074,
92583, 92582, 93660, 95045, 92675, 94577, 94578, 94579, 94580, 93954, 93405, 93401, 93410, 92078, 92069, 91108, 95046, 94403, 94404, 94401, 94402, 93451, 94806, 90731, 90732, 94964, 94901, 94903, 94583, 93452, 92173, 93657, 93101, 93105, 93103, 93111, 93110, 93109, 93108, 91350, 91390, 95060, 95062, 95064, 95065, 90670, 93453, 93458, 93455, 93454, 90405, 90403, 90404, 90402, 90401, 93060, 93460, 92070, 92071, 95070, 94965, 95565, 96085, 95066, 90740, 93955, 95472, 92273, 96086, 93662, 93262, 93263,
93461, 96087, 96019, 93664, 95250, 95681, 91423, 91403, 95682, 96088, 92384, 96125, 91024, 96126, 92676, 92385, 95683, 95977, 95567, 95369, 95728, 92075, 93960, 93463, 95684, 95568, 93066, 95476, 95370, 95073, 95372, 93665, 91733, 90280, 96150, 96155, 91030, 94080, 93962, 91977, 91978, 93265, 93675, 96128, 94305, 90680, 91381, 95374, 94970, 95978, 95979, 93266, 93267, 95375, 95981, 91604, 92386, 94585, 93666, 93067, 92585, 92586, 92587, 91352, 91040, 94586, 90742, 90743, 96130, 95982,
95685, 91342, 93268, 96145, 96148, 96142, 91356, 95983, 91980, 92389, 93561, 96090, 92592, 92591, 92590, 91780, 93465, 96132, 93270, 95497, 92274, 95686, 92276, 93271, 93272, 93667, 94971, 90290, 96133, 90503, 92679, 92678, 95376, 95377, 95391, 95304, 93668, 93673, 94535, 95075, 95570, 96091, 93562, 93592, 96161, 91042, 93274, 96134, 95379, 93276, 95380, 95382, 92780, 92782, 95984, 95383, 92277, 92278, 95735, 92391, 95482, 94587, 91608, 91786, 91784, 95485, 95687, 95688, 91354, 91355, 95251, 92082,
94972, 95252, 91607, 93563, 91405, 91406, 91401, 91411, 90291, 93003, 93001, 93004, 91046, 95385, 92280, 95486, 92861, 96092, 96135, 92084, 92083, 95689, 95254, 91789, 94598, 94597, 94596, 94595, 95690, 92086, 93280, 95986, 95386, 95076, 96093, 96094, 95736, 93283, 96136, 95571, 91790, 91791, 91792, 91307, 90069, 95255, 95691, 95605, 91361, 95387, 92683, 92281, 95488, 96137, 95692, 92282, 95589, 96096, 90604, 90605, 90606, 90601, 90602, 90603, 92595, 95987, 95490, 95573, 95988, 90744, 95257, 95693,
92596, 95492, 91306, 92283, 95694, 95388, 93669, 95493, 93285, 94973, 95258, 93286, 95695, 95776, 91367, 91364, 91371, 93287, 92397, 92398, 95697, 92886, 92887, 95494, 95389, 94599, 96097, 95991, 95993, 92399, 92284, 95698, 95595
Painting Quotes – Service Area